Project contributors
Dr Tracy Harwood, Principal Investigator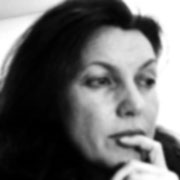 Senior Research Fellow at the Institute of Creative Technologies, part of the Leicester Media School within the Faculty of Technology at De Montfort University. Tracy directed the First European Machinima Festival in 2007, an event co-sponsored by De Montfort University and the Academy of Machinima Arts & Sciences. As well as researching machinima, and a variety of online communities, she is interested in consumer behavior and usability of new technologies. Tracy manages the Usability Lab at De Montfort University, and is a Chartered Marketer and a regional board member of the Chartered Institute of Marketing.
email tharwood@dmu.ac.uk
tel 44+ (0)116 207 8028 (direct),tel 44+ (0)116 255 1551 (main)
twitter @tgharwood
Mr Michael Uwins, Research Assistant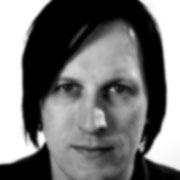 Graduate of the Institute of the Creative Technologies. Mike's background is as a musician, with twenty years of experience as performer, writer and producer amongst the gothic/electronic sub-genre. His research interests reflect his musical tastes, looking at how technology effects and shapes artistic outputs, in non-mainstream communities. He has recently worked on the EARS2 project (De Montfort University), a pan-European initiative to widen participation in Electroacoustic Music amongst young people, where he was responsible for developing a set of online/collaborative learning tools. Until 2012, he held the position of programme leader of De Montfort University's Foundation Degree in Music Technology.
email michael.uwins@dmu.ac.uk
tel 44+ (0)116 250 6578 (direct), tel 44+ (0)116 255 1551 (main)
twitter @analogueheart
Machinima Expo

Machinima Expo is a virtual machinima film festival. The event, created and managed by volunteers from the machinima community, has provided screenshots of films showcased between 2008 (its launch) and 2013 that we have used on this project website. The Expo event is dedicated to sharing machinima all over the world, and from all virtual worlds. It brings the international community of machinimators together at an annual event for a celebration of the best of machinima, critical debate and reflection on latest productions, techniques and technologies. In 2013 it hosted 2,800 visitors over two and a half days, 980+ of whom viewed it live on Ustream, an online video streaming service. We would like to thank the Expo and the community for supporting this project.
Links
AHRC Cultural Values Project
This project is part of the Arts & Humanities Research Council's Cultural Values Project. The Cultural Values Project is a 2-year project, running to 31 July 2014. Its aim is to establish a framework that will advance the way in which we talk about the value of cultural engagement and the methods by which we evaluate that value. The project will broaden the focus beyond publicly-funded arts and culture, to embrace all activities including those in the third and commercial sectors. It will include the informal and improvisatory practice and experience of culture as well as that in formal organisations. In the medium term, it aims to influence decisions on public policy and funding, but its priority lies in developing a much better understanding of arts and culture across the diverse ways that it is organised and experienced. More than 50 projects have been funded, including this one, and further information can be found on the following links: